Brand & Identity, Logo design, Print
January 2020
A monogram and business card designed for the Austrian poet and novelist Rainer Maria Rilke.
The monogram relates to Rilke's heritage from a declining aristocratic family—and the duality, in his upbringing, of masculinity and femininity, which act like a shadow to one and the other.
︎︎︎ Role: designer, photographer
︎︎︎ Dimension: 3.5 x 2 in
---
Brand & identity
Logo design
Monogram
Wordmark / Logotype
Photography
While able to use a mockup, I still have physical cards produced to showcase the gold foil and stamping — which speaks to the aristocracy in Rainer Maria Rilke's upbringing and personality — and see how the design would finally translate the visual experience on the actual print medium.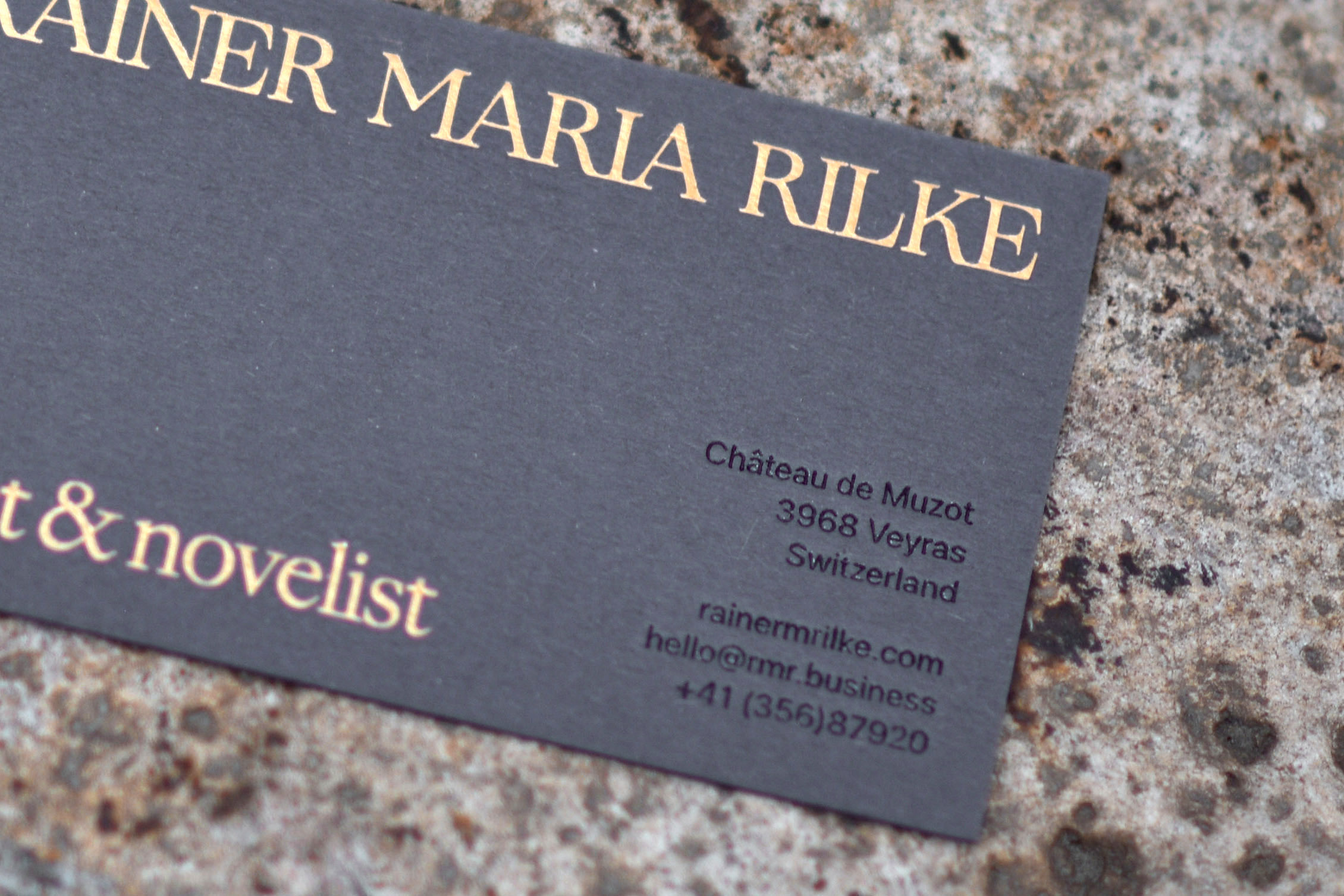 Process sketch of the monogram with notes. Aiming to explore the interconnectivity of two aspects of the client's identity and their occupation as a poet.