Editorial design, Print
January 2022
Adapted from Episode 443 from the podcast "99% Invisible", Matters of Time is a book that explores the history of timekeeping in 18th-century Britain.

The book is printed on metallic silver paper that resembles the body of a watch, and on neutral/grey paper which evokes the texture and materiality of archives. The covers and spreads consisting of secondary texts and images are designed as short sheets. The book is ring bound — a nod to the radiality and repetition of time — which indicates that the book has no beginning nor end and could be flipped through and read endlessly just like a timepiece. A designed book is a time-based medium.




︎︎︎ Role: designer, editor, bookbinder
︎︎︎ Dimension: 9 x 6 in


---
Editorial design
Publication typography
Print design
Craftsmanship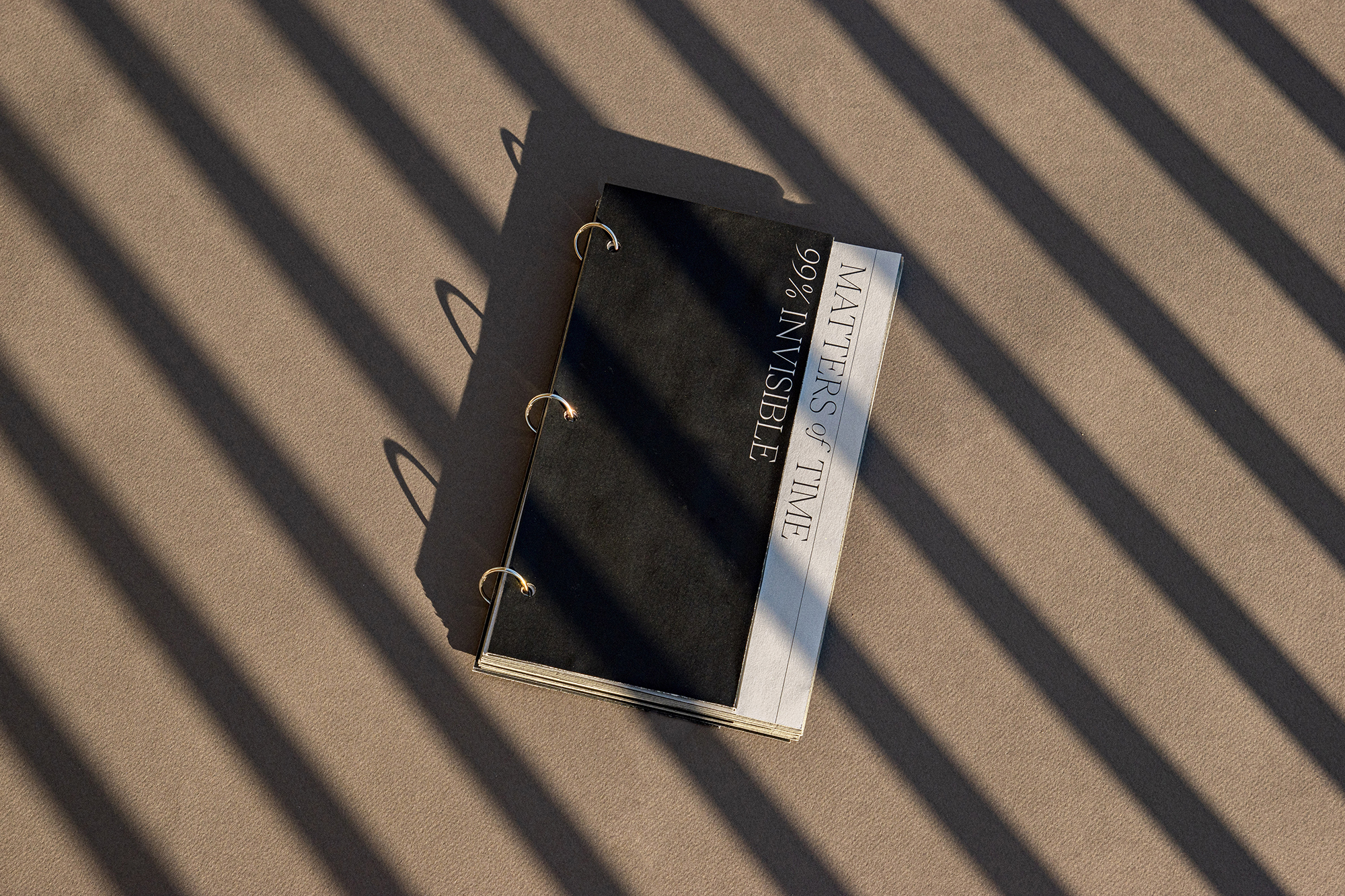 The front and back covers are narrower than the content sheets, a design that also occurs at the chapter openings and in-book archives.

The documentation is deliberately photographed during the golden hour, a concept of time that is relevant to the selected secondary text in the book. The long shadows during the golden hour also conjure up the feel of a sundial.

Cover titles and details of the materiality of the book. The book is printed on metallic silver paper that resembles the body of a watch.

The chapter opening is designed in the same way as the covers in long and short sheets.
Select spreads of the book. The archive collects British timepieces relevant to the podcast's subject matter, which is printed on a silver metallic short sheet, echoing the design of the front/back covers and chapter openings.