Editorial design, Print
February 2020
This editorial design is based on the powerful speech Solitude of Self delivered by the suffrage pioneer Elizabeth Cady Stanton in 1892, a classic argument for why women need to be enfranchised by a Sixteenth Amendment.
I acted as both the editor and meaning maker of the book. The design was inspired by newspapers in the 19th and 20th century, thus attempting to give a journalistic presentation of an old but still relevant message to the modern audience. The color pink is a widely considered feminine color in the social construct; rather than subverting the concept, the design wishes to redefine and enhance it by printing on it with an eloquent suffragist speech and visual evidence of contemporary female liberation.
This book also assists the readers with secondary texts such as facts and timelines of the suffrage movement for better comprehension.
︎︎︎ Role: designer, editor, bookbinder
︎︎︎ Dimension: 7.5 x 6 in
︎︎︎
Fonts In Use
---
Editorial design
Publication typography
Print design
Craftsmanship
The book is perfect-bound with Japanese folds of solid black insides.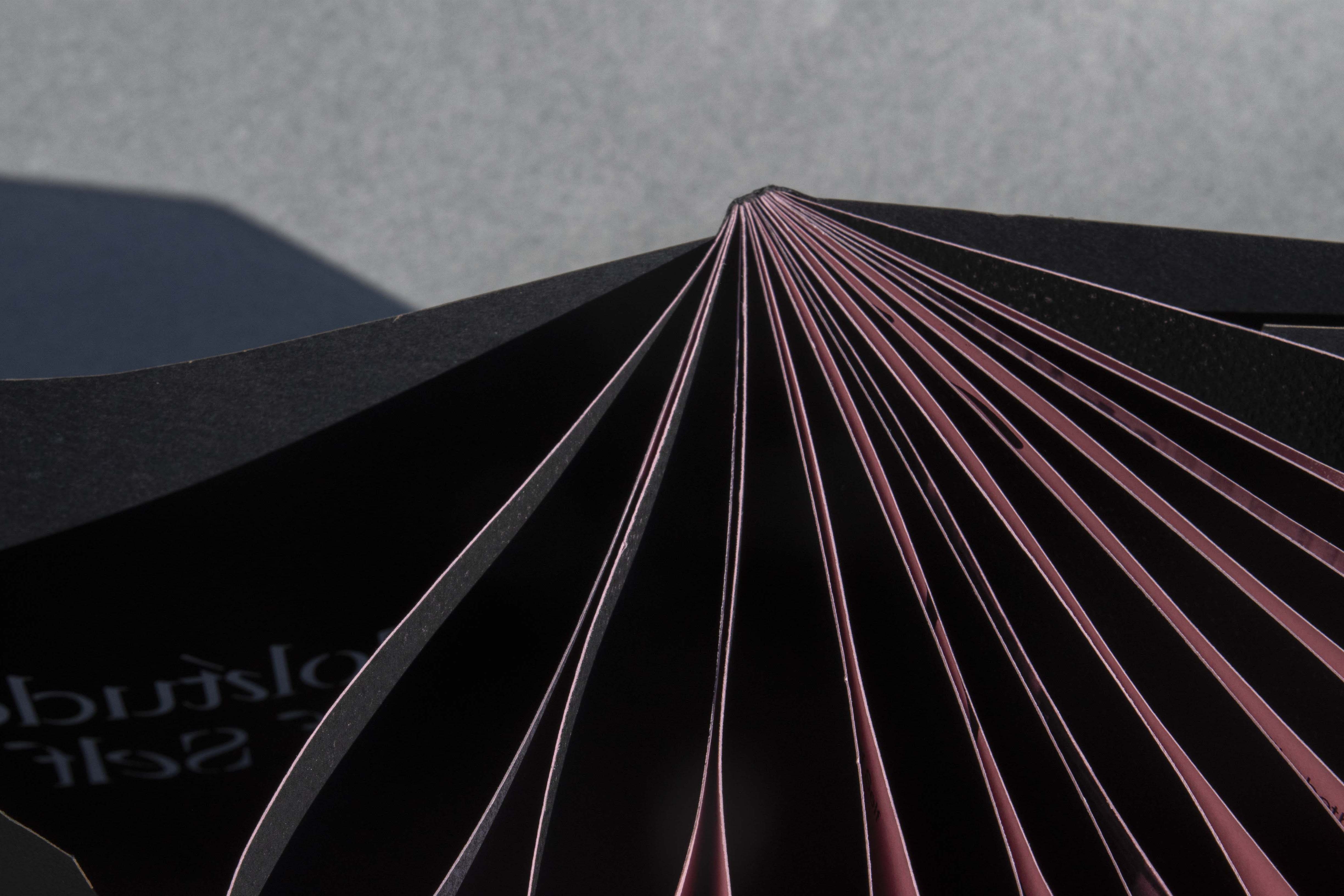 The title on the cover is laser cut, which allows a light play of the book, indicating that a smidgen of light could still shine and power through in the time of darkness.
Select spreads of the book, which show a heavy influence from 19th and 20th century newspaper layout.
Flip-through of the whole book.